"We are not human beings having a spiritual experience; We are spiritual beings having a human experience."
– Fr. Pierre Teilhard de Chardin (1881-1955),  French Philosopher and Jesuit Priest
Happening Now at Universoul Heart!
                Are you a Reiki practitioner being called to the Master Level?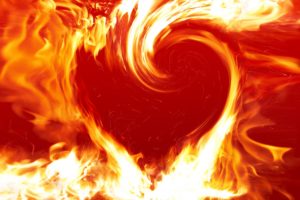 This powerful energetic upgrade allows you to:
~experience high levels of consciousness
~become connected to the energy needed to complete your life purpose
~reveal your authentic, TRUE self
~experience personal empowerment
~develop intuitively for the benefit of humankind
Learn more about this amazing 3-day event!
Not ready for the Master/Teacher Training? No worries! Take Advanced Reiki Training as a standalone class on April 12. Learn more about ART!
 Kathleen is a contributing team member at Healing Crystals.  Her weekly postings of crystal inspirations can be found on Facebook! 
Where body, mind, and spirit unite in celebration of the divinity that dwells within…
As spiritual beings experiencing a physical existence, our hearts are the physical representation of the eternal and universal soul. The heart symbolizes universal love, caring, and acceptance; in essence, the understanding that all is connected to, and part of, the Divine. When the heart is truly open, our divine inner spark ignites, and the resultant flame fuels the free flow of universal love and light, unfettered by restraints of the physical world. This energy generated by universal love unites everything and represents our connection to All That Is.
At UniverSoul Heart, a variety of wellness modalities are offered which nurture the spirit, relax the body, and refresh the mind. These holistic approaches help to soothe life's challenges, even as they facilitate awareness of our spiritual birthright and our oneness with All That Is.
We know that Energy follows Intention; therefore, all modalities and treatments are guided by the sincere intention of serving the Highest Good. This simple, yet profound, belief is the cornerstone of UniverSoul Heart.