"We are not human beings having a spiritual experience; We are spiritual beings having a human experience."
– Fr. Pierre Teilhard de Chardin (1881-1955),  French Philosopher and Jesuit Priest
Announcing the Reiki Summit 2020 - A Virtual Event! November 7-11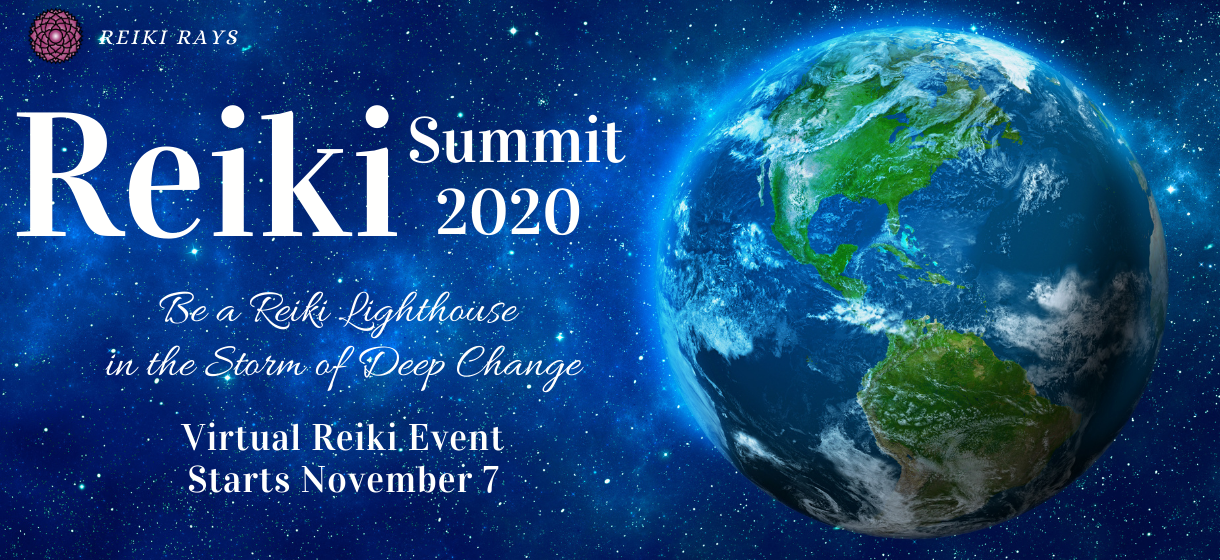 It is exciting to once again be included as a presenter in this all-new Reiki Healing Summit!
And I am deeply honored to join forces with so many visionary spirits for this 5th global Reiki Healing Summit. Consider this an invitation to start living your life as an example of what humanity will one day become!
I sincerely hope you'll book the time to make the most out of this free event. You can register here, and once you're registered, you'll have access to 4 free welcoming interviews
with Susan Mitchell, Raven Keyes, Torsten A. Lange, and Kathie Lipinski. You'll also have access to my article "Be a Reiki Lighthouse in the Storm of Deep Change," which was written specifically for this Summit, along with other free gifts!
So register today, and prepare to be immersed in healing energies on November 7! I can't wait to "see" you there!
Reiki blessings, Kathleen
Register
IMPORTANT ANNOUNCEMENT for My UniverSoul Heart Family

Dear Ones, I have important news to share with you all. As of Friday, September 4, 2020, I will be stepping away indefinitely from client work. During the last several months, Reiki has made it clear that my journey is evolving and changing direction. Although I do not know what the future holds for me, I do know that I must honor the guidance received from Reiki and Spirit. I have absolute trust that by doing so, my path will continue to unfold as needed. 
Although I will continue writing and teaching (occasionally), I am now being guided to focus on my health and my family. The events of 2020 continue to shine a very bright light on everything that needs to change if we are to evolve. As you know, real change begins with each one of us. By recognizing ourselves as sparks of the Divine, and conducting ourselves accordingly, we contribute to the evolution of the planet and humanity. Simply put, we are then part of the solution.
I want to express my deepest gratitude to each and every one of you who have made this journey with me. Your support has meant more to me than I could have ever imagined when I started UniverSoul Heart. The connections I've made with so many beautiful souls have left a lasting impact, and for that I am eternally grateful. 
Sending you all love, light, peace, and Reiki ~ Kathleen 
Thank you for your ongoing support of the page!

Are you interested in learning  more about…
Reiki?  Crystals?  Spirituality?  Past Lives and Reincarnation?  Chakras?  Empaths?  Or…anything else metaphysical?
If so, our  Amazon page has some of my favorite resources – carefully chosen for you!
I'm often asked for product recommendations, and now many of them are in one convenient spot.  New items are added regularly so check back often!
Brightest Blessings!  Kathleen
 Check out the Healing Crystals online shop! Great selection for crystal geeks and nerds!
Click on the graphic to automatically receive 10% off your purchase. And check out their daily postings of crystal inspirations on the Healing Crystals Facebook page!
Congratulations, Kathleen!
In April 2019, Kathleen was selected as Top Reiki Master of the Year for 2019 by the International Association of Top Professionals (IAOTP) for her outstanding leadership, commitment and dedication!
The IAOTP is an international boutique networking organization that handpicks the worlds finest, most prestigious top professionals from different industries. These top professionals are given an opportunity to collaborate, share their ideas, be keynote speakers and to help influence others in their fields, as they contribute to creating a better world for all.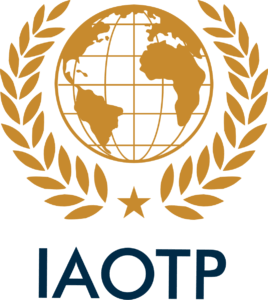 Where body, mind, and spirit unite in celebration of the divinity that dwells within…
As spiritual beings experiencing a physical existence, our hearts are the physical representation of the eternal and universal soul. The heart symbolizes universal love, caring, and acceptance; in essence, the understanding that all is connected to, and part of, the Divine. When the heart is truly open, our divine inner spark ignites, and the resultant flame fuels the free flow of universal love and light, unfettered by restraints of the physical world. This energy generated by universal love unites everything and represents our connection to All That Is.
At UniverSoul Heart, a variety of wellness modalities are offered which nurture the spirit, relax the body, and refresh the mind. These holistic approaches help to soothe life's challenges, even as they facilitate awareness of our spiritual birthright and our oneness with All That Is.
We know that Energy follows Intention; therefore, all modalities and treatments are guided by the sincere intention of serving the Highest Good. This simple, yet profound, belief is the cornerstone of UniverSoul Heart.