~ Welcome to UniverSoul Heart ~
"We are not human beings having a spiritual experience; We are spiritual beings having a human experience."
– Fr. Pierre Teilhard de Chardin (1881-1955),
French Philosopher and Jesuit Priest
Happening Now at Universoul Heart!
                  Ignite your healing with Holy Fire III Reiki training!                             
Holy Fire III has arrived!
New Energy, New Year, New You!
We're rolling out a one-of-a-kind training experience to welcome 2019! So, if you've been interested in learning Reiki, you don't want to miss this!
Mark your calendars for January 26 when Kathleen and Cindae Wilson embark on their first joint venture as co-teachers and collaborators in this Reiki Level 1 class!
Kathleen and Cindae are experienced Holy Fire Reiki Master Teachers who combine their talents and love of Reiki to offer this unique training opportunity.
Also, this is one of the first Level 1 classes in the area to be taught in the newest upgrade of Holy Fire Reiki!
This powerful energetic upgrade allows you to:
~experience high levels of consciousness
~become connected to the energy needed to complete your life purpose
~reveal your authentic, TRUE self
~experience personal empowerment
~develop intuitively for the benefit of humankind
The only requirements for this class are an open heart and a willingness to learn.
In this groundbreaking training, you receive a solid foundation in the healing modality of Reiki. You will receive all you need to channel it for the benefit of yourself and others and you will experience for yourself the deeply healing benefits of this powerful, yet gentle, energy.
And, you will learn how to use this gift to spread healing in the world, simply by allowing its energy to flow through you as a conduit of the divine.
Please note that space is limited to 10 students and pre-registration is required, so don't delay! Reserve your seat now!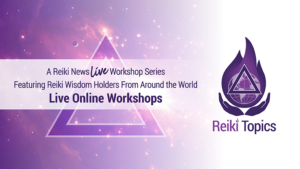 NEW Episodes coming in January 2019!

5 pm Pacific Time, 8 PM Eastern time
 Kathleen is a contributing team member at Healing Crystals.  Her weekly postings of crystal inspirations can be found on Facebook!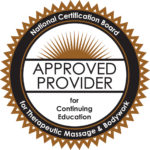 Meet Kathleen and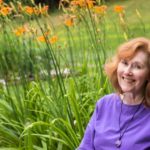 learn about additional services  ~
Read about Kathleen's experiences with Holy Fire Reiki
Kathleen is approved by the National Certification Board for Therapeutic Massage and Bodywork (NCBTMB) as a Continuing Education Approved Provider.
In 2017, she was recognized as a Woman of Excellence by Strathmore's Who's Who Worldwide for her outstanding contributions and achievements, and is featured in the Top 100 Registry 2018.
Meet Kathleen
Where body, mind, and spirit unite in celebration of the divinity that dwells within…
As spiritual beings experiencing a physical existence, our hearts are the physical representation of the eternal and universal soul. The heart symbolizes universal love, caring, and acceptance; in essence, the understanding that all is connected to, and part of, the Divine. When the heart is truly open, our divine inner spark ignites, and the resultant flame fuels the free flow of universal love and light, unfettered by restraints of the physical world. This energy generated by universal love unites everything and represents our connection to All That Is.
At UniverSoul Heart, a variety of wellness modalities are offered which nurture the spirit, relax the body, and refresh the mind. These holistic approaches help to soothe life's challenges, even as they facilitate awareness of our spiritual birthright and our oneness with All That Is.
We know that Energy follows Intention; therefore, all modalities and treatments are guided by the sincere intention of serving the Highest Good. This simple, yet profound, belief is the cornerstone of UniverSoul Heart.