Holy Fire Reiki III is here! This upgrade in the Holy Fire energy  helps us to complete our life purpose, become our authentic selves, and experience higher levels of consciousness.
All Reiki classes are now taught in the Usui/Holy Fire III system. This is the new evolution of Reiki, and is a deeply healing blend of traditional Usui Reiki and Holy Fire Reiki, given to us by a higher consciousness to accelerate our healing and spiritual growth.

Classes are offered throughout the year; private classes available by appointment – contact Kathleen.
 Read about Kathleen's experience with Holy Fire Reiki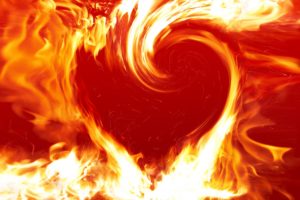 Usui/Holy Fire II Reiki training is available for anyone interested in learning this healing modality for themselves, their friends and loved ones, or as a potential career path. It is beautifully simple and can be easily learned during a day or weekend class. The Reiki training is available to all; no special skills or knowledge are required to learn this gentle healing method. Group classes are scheduled at various times throughout the year. Private and semi-private classes are also available by appointment.
If you, or someone you know, is interested in learning more about Reiki training opportunities, please contact us.